Endpoint Security Management
Dalton Net Service can provide your business with award winning anti-virus/anti-malware software, boasting the industry's only virus-free warranty. Comodo Endpoint Security protects against viruses and malware by focusing on prevention and not simply detection.
With multiple layers of defence including patented automatic sand-boxing technology, Comodo ensures that all viruses and malware are prevented from infecting your computer and pro-actively protects against persistent unknown/ zero-day programs and applications.
Comodo Endpoint Security helps thousands of businesses achieve their security, customer satisfaction, compliance and cost goals.
Comodo serves over 200,000 businesses worldwide, ranging from highly-regulated Global 500 companies to small Internet-based businesses. Regardless of size or industry, companies benefit from Comodo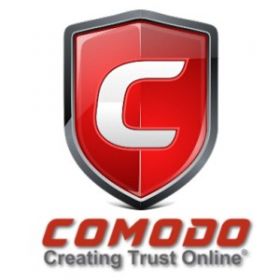 Features
Firewall
Auto-Sandbox
Host Intrusion Prevention
Blacklist/Whitelist Detection
File Reputation Lookup
Behaviour Blocker
Secure Wireless Internet Connectivity
Both SMBs & Enterprise
Next-generation, patent-pending, panoramic display presents 'first-glance' view of 11 critical endpoint metrics to provide total visibility and control over endpoint security & management
Real-time notifications
Manages processes, services & installed applications
Anti-Virus Endpoint Security Manager
A vital component for any network administrator is the capability to deploy, manage and monitor anti-virus endpoint security. Comodo Endpoint Security Manager (ESM) is fully integrated with the Comodo Endpoint Security (CES) suite and provides a centralized administration of anti-virus and system health status.
More Efficient, Effective and Easier Management
The ability to roll out anti-virus and centrally manage security policies to a network that is protected with a proven and fully integrated security suite can save thousands of man-hours per year.
Furthermore, because CESM policies can be deployed immediately across all protected nodes, administrators can respond more quickly to protect an entire network against the latest, zero hour threats.
CESM's intuitive interface provides fingertip access to task wizards, important network and task related data and support resources.