IT Hardware and Software
Dalton Net Service Ltd strives to find the right IT hardware and software for its clients and recommends only the equipment that works quickly and efficiently.
Dalton Net Service Ltd have the knowledge and experience to quickly identify the right solution for you, over the years we have set up partnerships with leading IT hardware and Software manufacturers/suppliers who we trust to supply highly efficient hardware that gets the job done.
We ensure that all IT hardware and software are fully supported in the event of a problem (rarely happens), this in turn saves our clients vast amounts of time and money.
Save time and money
We manage the relationships with all the major vendors so that you get access to the latest IT hardware and Software technology at the best prices.
Reduce upfront investments
We offer flexible payment options including leasing so that you don't need to deal with large upfront capital investments.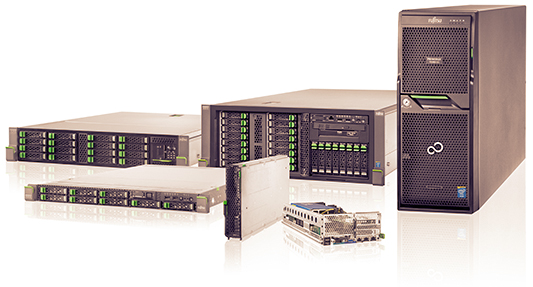 Cluster-in-a-box
Fujitsu Cluster-in-a-box provides a fully pre-configured and pre-installed, high-availability IT environment for small and medium-sized companies within one chassis.
These solutions offer an excellent price/performance ratio that keeps expenditure and risk to an absolute minimum for the customer. Fujitsu Cluster-in-a-box is an optimal combination of server, storage and network components. The cluster consists of two PRIMERGY servers, shared storage and appropriate network components in compact housing.
The solution accesses the high-availability functions of Microsoft Windows Server 2012 R2 in order to provide a high-quality and at the same time especially low-cost clustering platform.
If one of the two nodes fails, the services and applications are immediately and automatically restarted on the other node and are thus back in operation within a the shortest time possible.
Software
Windows Server 2012
Support for Windows Server 2003 ended on July 14th 2015. If your business is still currently using this unsupported software, it could impact the ability to support applications and your servers could be at risk from virtual attacks. To ensure that servers stay profitable, secure and up to date it is recommended to upgrade to Windows Server 2012. Dalton Net Service is able to provide and install all the necessary hardware and software to keep your IT Infrastructure relevant and allow your business to continue running smoothly.
Want to know more?
Download the Fujitsu e-guide here or watch the video to learn more about how Fujitsu Storage and Servers can benefit your business.
Fujitsu Storage and Server