Servers
Based on industry standard architectures, PRIMERGY servers are the best answer to the do-more-with-less challenge. By helping organizations improve operational efficiency, PRIMERGY servers pay for themselves over and over again.
Fujitsu Tower Servers
PRIMERGY TX tower servers provide SMEs and branch offices with the perfect combination of record-breaking performance, outstanding energy efficiency, rock-solid reliability and investment protection.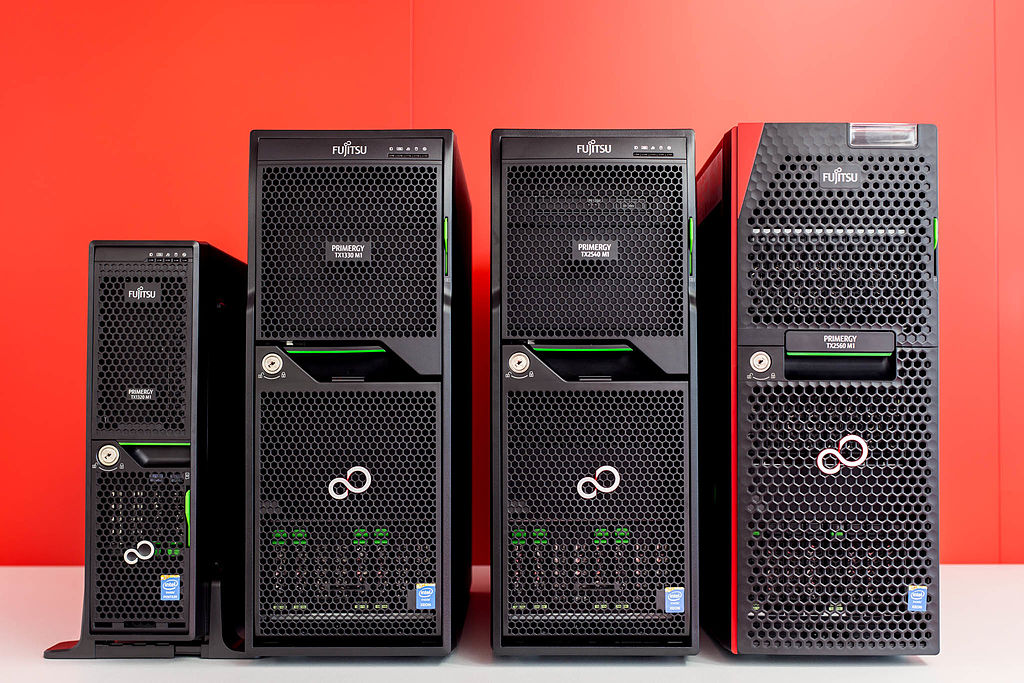 Fujitsu Rack Servers
FUJITSU Server PRIMERGY RX rack systems are versatile rack-optimized servers providing best-in-class performance and energy efficiency, and thus form the "standard" in each datacenter. PRIMERGY RX servers deliver approximately 20 years of development and production know-how resulting in extremely low failure rates below market average, and leading to continuous operations and outstanding hardware availability.